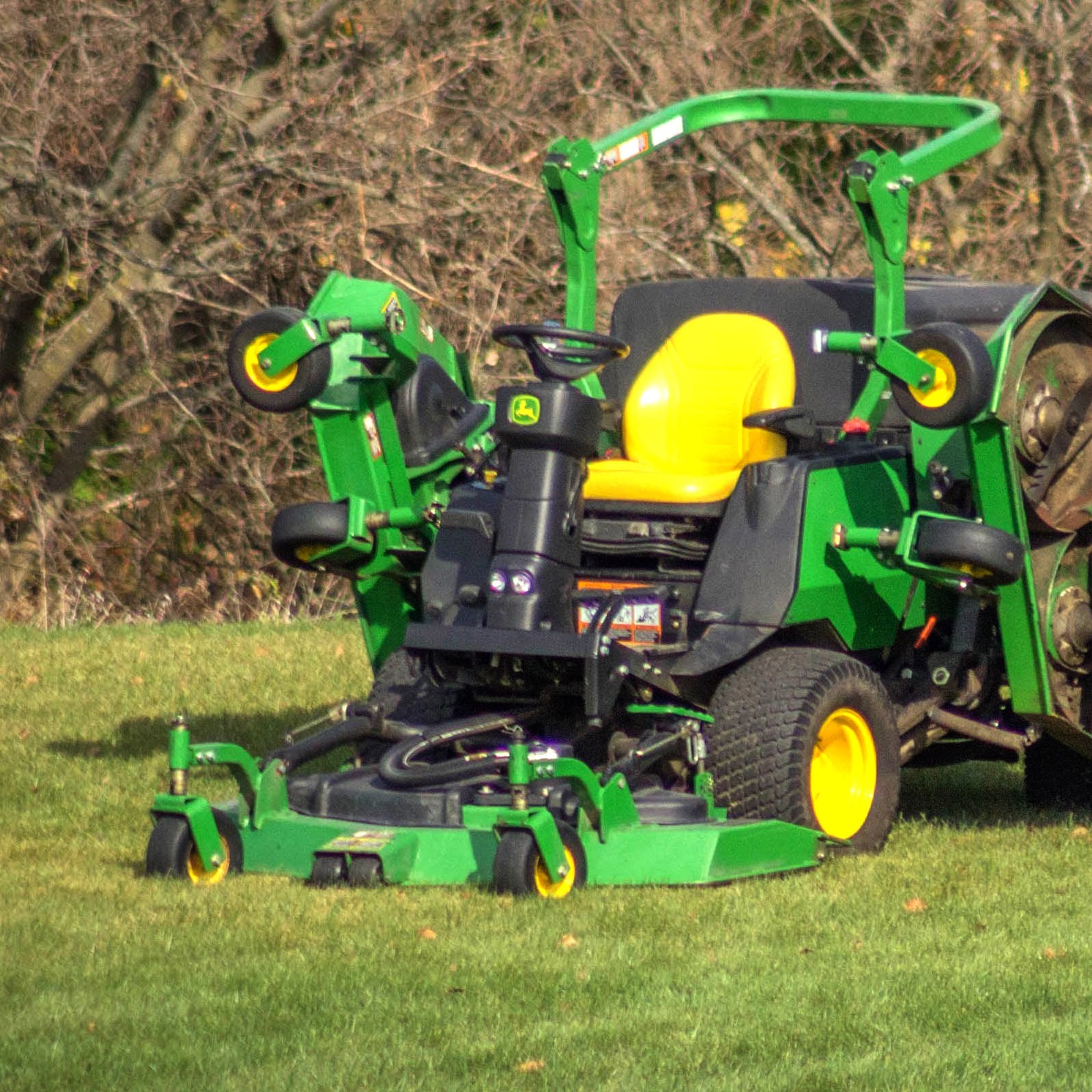 We cover more turf in less time … and get great results.
Our mowing fleet is the biggest you'll find in the Pella area. We have five 11.5-foot machines in our lineup. We mow 500 commercial acres a week, including campgrounds, sports fields, and government and municipal properties.
Four Seasons Yard Care's commercial mowing crews are trained to look at your property the way you do, and we show respect for your grounds in the way we handle our equipment. Our standards are high. We apply common sense when determining when to mow and what services to complete when we arrive on site.
Commercial mowing services are unique for each customer. We build a customized instruction sheet outlining preferences and needs.
Our commercial mowing services can include:
9

Mowing once per week or as needed

9

Trimming suckers around trees

9

Push-mower trimming where required

9

Picking up trash
9

Edging sidewalks and blowing off grass clippings

9

Cutting specific turf patterns for sports fields and/or high-end properties