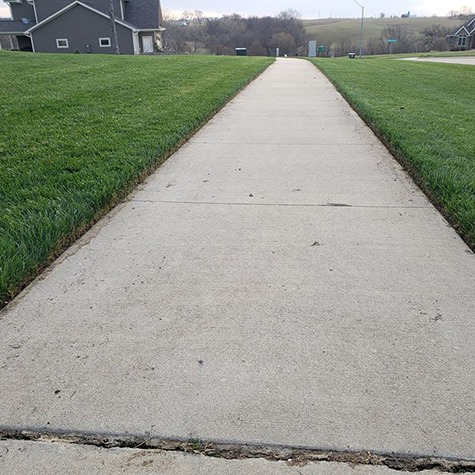 We cover more turf in less time … and get great results.
Four Seasons Yard Care is well-equipped to meet the mowing and lawn care needs of Pella-area homeowners. We take just as much pride in the appearance of your lawn and landscape as you do.
At Four Seasons Yard Care, we put lawn health first. We let the length and health of your turf determine your mowing schedule. We offer flexible mowing packages and custom schedules to meet each customer's unique needs.
Our residential mowing services include:
9

Mowing once a week, or as needed when grass growth slows during hot summer months

9

Vacation mowing—no regular service required

9

Bagging as requested
9

Push-mowing where required or preferred

9

Mowing on specific dates for hosted events