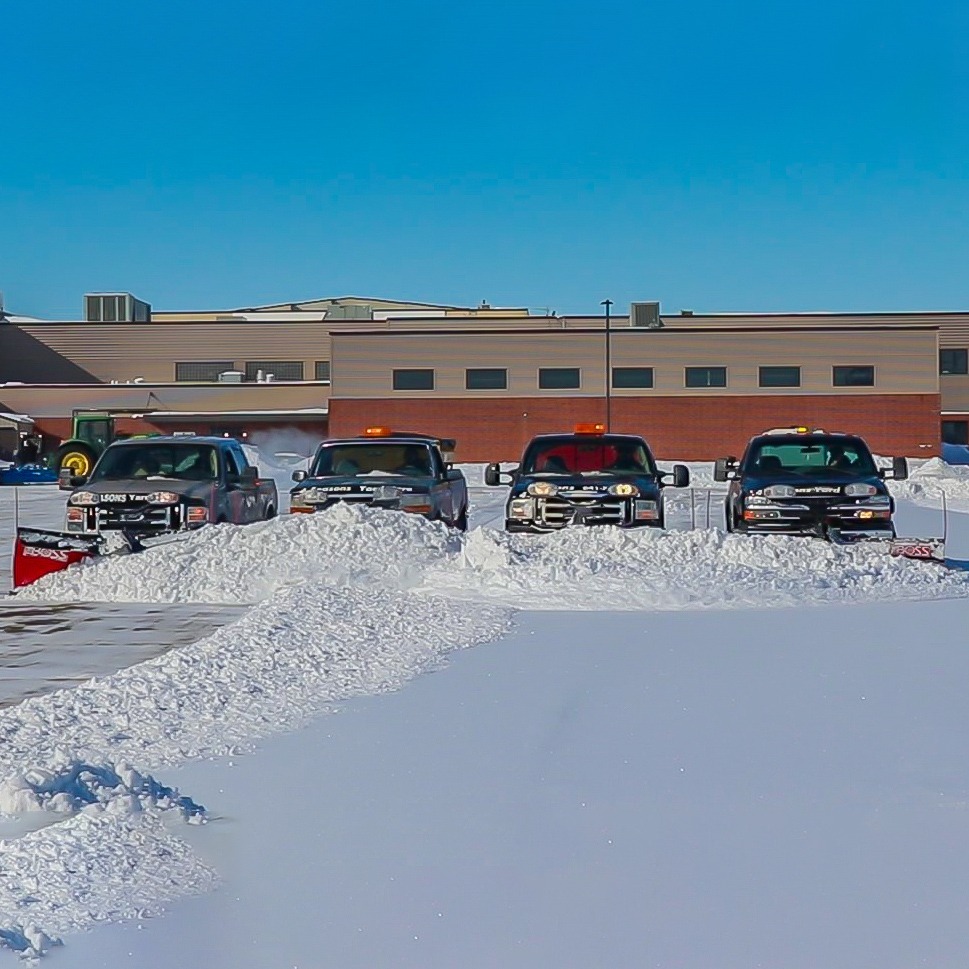 In Iowa's winter weather conditions, safe sidewalks and parking lots and the ability to start your business on time are just as important to us as they are to you. If you need help with snow removal, Four Seasons Yard Care has the equipment to efficiently and effectively clear large parking lots and driveways.
Our commercial snow removal services include:
9

Clearing snow from parking lots and sidewalks

9

Pretreating with a highly effective, customized salt brine that lowers the freezing point and is more environmentally friendly than rock salt

9

Applying sand when temperatures fall below the point salt brine is effective
9

Relocating snow from one area of the property to another if needed

9

Hauling snow out of city limits if needed

9

Priority over residential customers
Our commercial snow removal services are completed by a large, dependable crew. We serve customers in an around Pella, Iowa.
Commercial snow removal rates:
All commercial snow removal situations are different, so pricing is customized for your needs and property. Four Seasons Yard Care offers preferred rates for regular customers.
Contact us today to get started with a snow removal estimate or contract.